3 Important Considerations for Buying or Renting a Home
Posted by Justin Havre on Wednesday, October 18, 2017 at 11:32 AM
By Justin Havre / October 18, 2017
Comment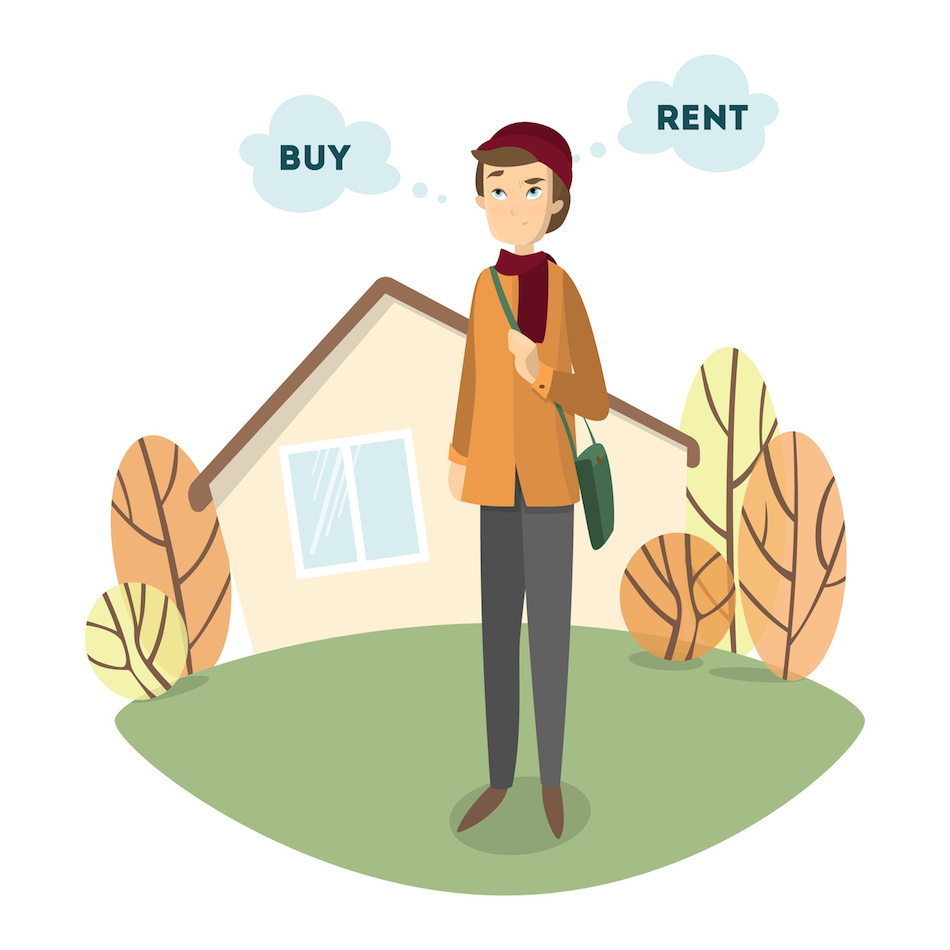 Choosing whether or not to buy or rent a home is an important decision form many Canadian residents. Many may believe that buying a home is a worthwhile investment and the idea of homeownership may be quite attractive. What do residents need to know in order to decide which path, renting or buying, is right for them at this time?
Speaking to a financial planner may help Canadian residents determine which course may be most suitable, depending on their assets and the current housing market. Understand some of the factors involved in choosing to buy or rent a home.
Are you ready to put down 10-20 percent of the purchase price?
In Canada, big banks want a first-time buyer to be able to put down an average of 10 percent on a home. This does not mean that those who need to put down less will not receive approval for a mortgage loan but they may pay higher interest rates. In addition, buyers may need to pay for mortgage loan insurance in addition to the loan. Another consideration is that buyers will be paying more over the lifetime of a home loan. The larger the down payment on their Cougar Ridge home, the lower the monthly mortgage payment will be.
Do you have enough money for pay for closing costs?
Another 1.5 to 5 percent will be needed to cover the costs related to closing on a home. While realtor fees may not be a part of these costs for the first-time home buyer, buyers do need to set aside funds for land transfer taxes, lawyer fees, appraisal fees, home inspection fees, seller/buyer property tax adjustment and moving costs. A building inspection is generally recommended to identify any red flags before making a purchase. Spending a few hundred dollars on a home inspection can be a wise investment when contemplating a home that likely costs hundreds of thousands of dollars.
Do you have to buy a home now?
Adults may feel societal pressure to buy but renting a home and investing in their portfolio may provide a homeowner with a more secure financial future with less risk. Toronto and Vancouver are areas that have experienced a housing bubble in the recent past and homeowners who have bought homes at higher prices may not be able to recoup their loss when the bubble breaks. The housing market can be volatile, and buying a home does come with a certain level of assumed risk.
Therefore, individuals may want to consider other options, in addition to the purchase of real estate, as part of their financial investment strategy. First-time homeowners may not want to put their entire net worth into a single asset. Homeownership is often not calculated correctly by prospective buyers making their first real estate investments, as they fail to consider the costs beyond the monthly payment: The opportunity cost, or the amount of money tied up in the equity of the home and not earning value, is a tremendous factor, as is the cost of insurance, property taxes, and closing costs.
Are you ready to make an investment?
Turner did this interview in 2015 and current market fluctuations may change the situation for potential home owners. It is important to realize the state of the local real estate market before charging in to buy a home at this time. Any such purchase will assume some risk. Canadian residents should be aware of this and carefully consider whether or not now is the right time to buy or rent in their area.