5 Popular Home Siding Choices
Posted by Justin Havre on Wednesday, August 21, 2019 at 9:01 AM
By Justin Havre / August 21, 2019
Comment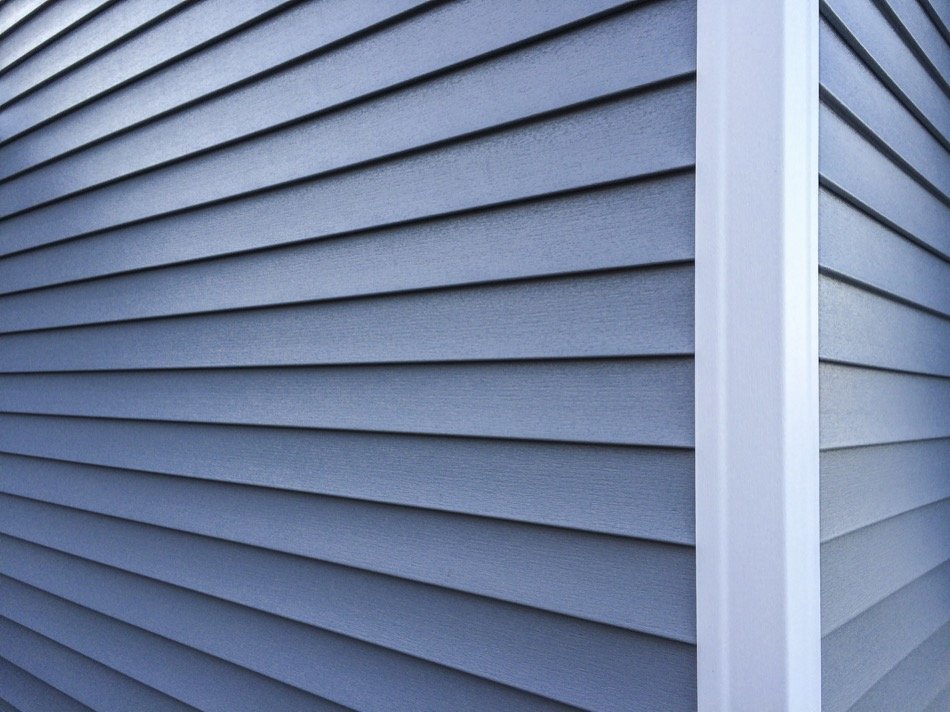 There are so many Okotoks home siding options available that it can be hard for a homeowner to decide which one may best meet their needs. Home siding cannot only make a home look more attractive, but improve a home's R value. When it is time to pick home siding for a new home or replace older siding, it pays to find out more about siding before making a final selection.
What Style Home Do You Have?
Depending on the style of home, some siding options may be better suited than others. A homeowner with a modern or contemporary home may find metal siding a good match. The same cannot be said for the owner of a more rustic looking home. Looking at the types of siding used on homes of the same style in Canada can help focus the search.
Wood Home Siding
Wood siding can be seen on different types of homes, such as classical, country and modern homes. With its warm aesthetic, wood siding continues to be popular. Board and battern, log, shingles, vertical boards are some wood siding choices. Log siding may be used on rustic homes in mountainous regions. Wood siding is not as fire resistant as some other siding alternatives, but some types of wood siding are pest resistant. Canadian homeowners need to be prepared to repaint wood siding to maintain its integrity.
Metal Home Siding
Metal siding has become increasingly popular with benefits like pest and fire resistance. The type of metal used may alter what homeowners can expect, such as the possibility of rust with iron-based siding. Metal siding can be vulnerable to scratches, dents or color change and will require more reinforcement during the installation process. Energy-conscious homeowners like aluminum siding as it is less heat- and cold-sensitive than vinyl. A skilled homeowner or siding contractor can install aluminum siding.
Vinyl Siding
Vinyl siding is appreciated by homeowners as an affordable option requiring minimal maintenance. New options come in different styles and colors, making it easy to find vinyl siding to complement the aesthetic of a home. Vinyl siding provides protection against insects and water damage and does not require painting. It is susceptible to cracking or burning, unlike metal siding. Some types of vinyl siding can be installed by the owner in a great DYI project, making it an inexpensive choice for individuals on a budget.
Brick Siding
Homeowners with Colonial and Tudor homes often like the look of brick siding. Authentic brick siding comes in different textures and sizes. It is a more expensive choice and takes more time to install when compared to vinyl or plastic. Installation involves the addition of a membrane between the wood frame structure and the porous brick material to address the water permeability of brick. However, brick siding can provide long-lasting protection when properly installed. Homeowners living along a coastline would do well to choose another siding alternative, as brick and mortar can corrode when in contact with salt.
Plastic Siding
Homeowners who want siding with minimal maintenance are also looking at plastic siding. It offers great insulation in cold weather and there are options that look like cedar for rustic homes. It is relatively easy to find plastic shingles or shakes when exploring different siding alternatives. Individuals wanting the look of brick without the expense can find plastic panel siding that looks like red brick. Many stone look alike selections can be found at major retailers.
Canadians Searching for Home Siding
Canadian homeowners dealing with harsh weather conditions need to carefully consider the type of home siding which will perform best in their area. Vinyl has become the most popular choice for siding in certain locations. However, the conditions encountered in a specific locale often factor into a homeowner's final decision. Review options carefully to reduce the potential wear on materials and enjoy the insulating quality of new home siding.