7 Great Budget-Friendly Home Improvements
Posted by Justin Havre on Wednesday, October 4, 2017 at 8:49 AM
By Justin Havre / October 4, 2017
Comment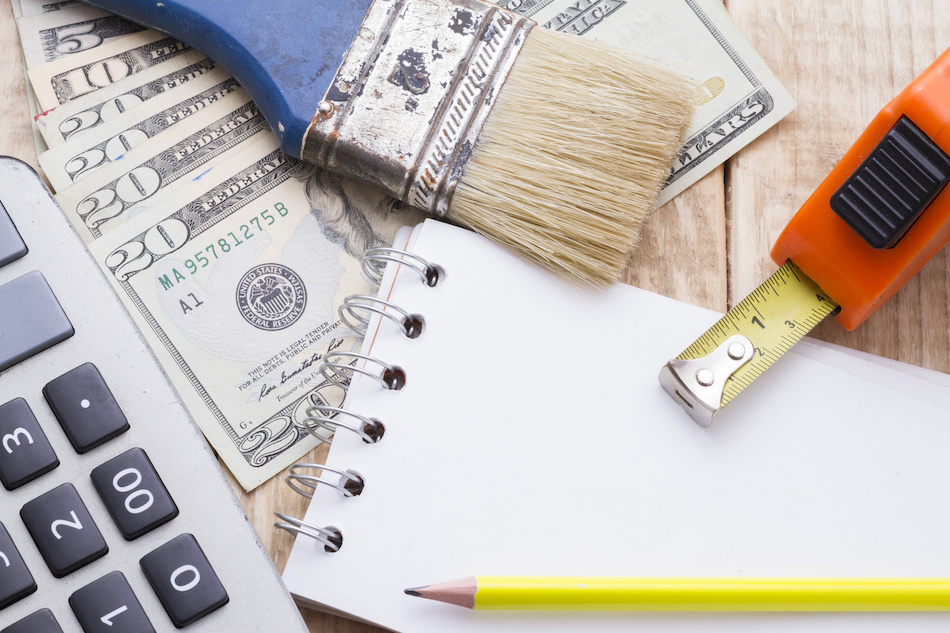 Real estate professionals know that sometimes it's the smaller and budget-friendly improvements that can make a difference when selling a home. A kitchen remodel has potential to impress some buyers, but home sellers may find it best to focus on less costly improvements. Benefits from investing in improvements like updated landscaping and a closet organization system for the master bedroom often outweigh those from larger, more expensive projects.
Ceiling Fans
The right ceiling fan can make a huge difference in the look and feel of a room. According to ENERGYSTAR, a fan with blades 36" to 42" easily accommodates a room with 76 to 144 square feet of living space. Larger rooms, 144 to 225 square feet need at least 44" fan blades, while a room 225 to 400 square feet needs a fan with blades 50" to 54" to adequately cool. Ceiling-hugger fans are best for rooms with lower ceilings typically found in finished basements.
Entrance Updates
The home's entranceway makes an impression on potential home buyers. If it doesn't look fresh, clean, and welcoming, the impression likely will be negative. Give an older, faded front door a new look with a coat of paint and a traditional kickplate for a classic look. For a wooden door, consider sanding and refinishing with stain and sealer. Use a no-nail/removable hanger to easily display an attractive wreath.
Backsplash
An outdated or missing backsplash in the kitchen detracts from the room's overall aesthetic appeal. With today's modern designs and an array of materials, the backsplash has become a key décor element. From traditional white subway tile to mosaic patterns, finger/kit-kat tile, and decorative tin sheets, there are many budget-friendly options available that will coordinate with your kitchen's look.
Cabinet Rollouts and New Hardware
Add value to the kitchen without spending a fortune on a remodel with cabinet rollouts and new hardware. In conjunction with the new backsplash, it's possible to change the look of this most-used room without spending weeks renovating. Cabinet rollouts make it easy to access to pots, pans, and large baking sheets, a feature a prospective home buyer will appreciate.
Revamped Landscaping
Much like the front entranceway, the home's landscaping makes one of the first impressions on home buyers. Remove any old or dead plants and shrubs, trim deadwood from trees, and fill in areas with mulch or rock as needed—you don't want bare spots. Consider adding colourful pots with flowers instead of in-ground planting. Potted plants add vibrancy to the landscape but without being permanent, which can be more attractive to a buyer who may later opt to re-do the landscaping.
Fresh Paint
Any room immediately feels brighter and more fresh with a new coat of paint. Even if you opt to hire a professional painter, this still comes in as a budget-friendly improvement that can make a difference when selling a home. On average, neutral colours are a good choice versus something more trendy, dark, or bold.
Closet Organizer
Depending on the size of the closet, even a custom organizer can be a budget-friendly option for a home improvement project. A wire shelving system is easy to install, not expensive, and helps increase the storage space. Choose from an array of different system from online retailers as well as your local home improvement store. Many have accessories to expand the storage solutions, including add-ons like tie and/or belt holders, shoe racks, and baskets on rails that glide smoothly and hold everything from socks to towels.
Home sellers don't have to spend a fortune sprucing up their house before listing it for sale. With a few budget-friendly home improvements it's possible to change the look of the space, making it fresh and attractive.