Can Smart Technology Help a Home Sell?
Posted by Justin Havre on Wednesday, September 6, 2017 at 8:40 AM
By Justin Havre / September 6, 2017
Comment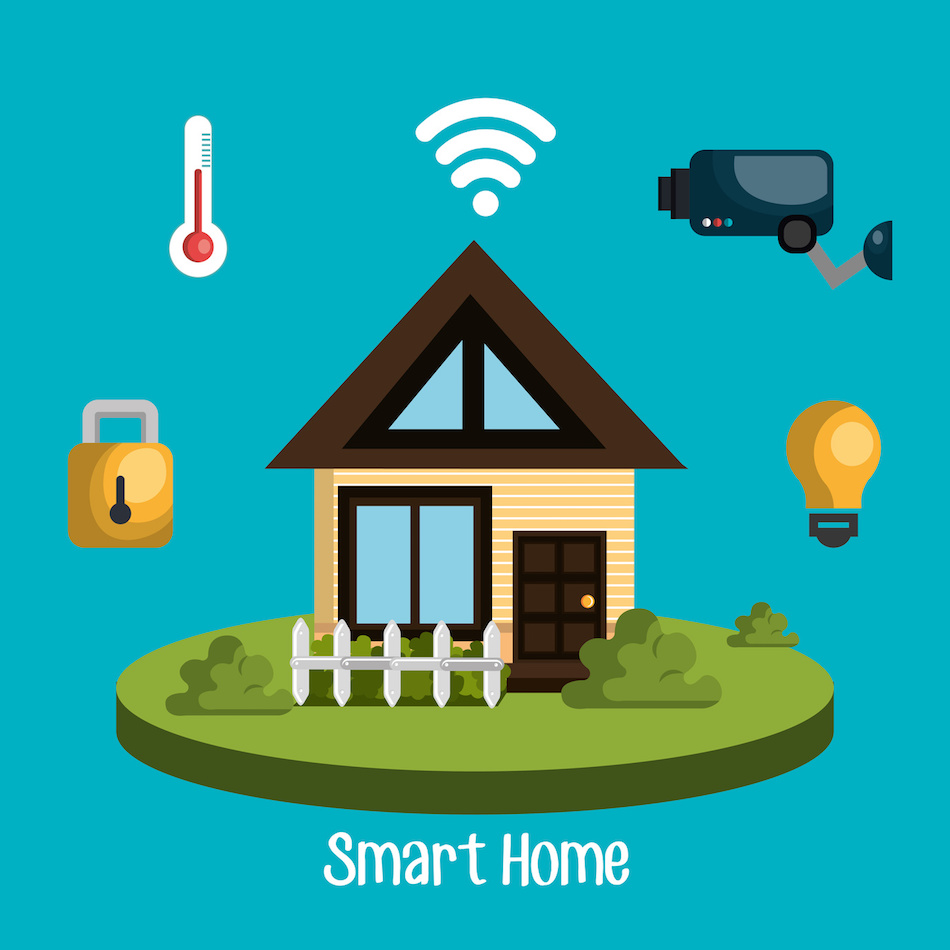 The short answer is yes! Canadians have been quick to adopt new technological developments, and this country's residents spend almost twice as much time online as the global average. Home automation and smart technology are well on the way to becoming the new normal in Canadian homes. At present, about 34 percent of households have smart technology, and 60 percent of owners report that they intend to own at least one "smart" device within two years in South Calgary homes and elsewhere.
If you're thinking of selling your home, you may be wondering what immediate improvements are likely to attract buyers. You also might be nervous about the dollar amount you have to spend upfront in order to boost your home's appeal, attract buyers and generate an offer. The good news is that even a minimal investment can return upwards of 100 percent of value in terms of a home's selling price and time on market.
Most Popular Smart Features
Security systems and temperature controls that can be remotely monitored and controlled top the list of features that prospective buyers would like. However, devices like smart door locks, lighting controls, entertainment systems and home hubs that integrate the ability for multiple devices to "communicate" with one another are increasingly in demand.
The ability to manage and monitor a home's systems—from another room or another city—is important to those who are early adopters of technology. That can translate into the ability to unlock the front door as you turn into the driveway or an app that will let you view the contents of your smart refrigerator as you enter the supermarket.
Smart technology is increasingly interactive and intuitive. Home systems that react to changing daylight conditions by automatically turning interior lights on, or that have the ability to adjust interior heat and air conditioning based on outside temperature, or that will cancel scheduled lawn watering if it starts raining are all available today, if not necessarily common. They are, however, likely to be widely available in smart homes of the future.
Defining Smart: Harnessing Technology
While energy-saving devices are, in many cases, mandated by code and by expectation, there is less agreement on just what constitutes a "smart" home. As appealing as labor-saving and convenience-adding capability may be, certain things are not on the list of smart features that buyers find important. The popularity of home intercoms or whole-house sound systems has waned, along with the advantage of setback thermostats and motion-controlled lighting.
Today, wireless apps that allow users control over the home environment via computer mouse or smart phone app are much more advantageous. Voice assisted technology, such as the computerized "home assistants" known as Siri, Alexa or Cortana are a popular entry into the smart market, according to one real estate firm.
Even though the generation termed Millennial may have, in the past, embraced the race to technology to a greater extent than other age groups, today Baby Boomers and younger buyers are looking for home technology in about equal proportion. A Coldwell Banker study recently reported that 71 percent of home buyers are looking for "move-in ready" properties, and the properties that are most desirable are those that offer convenience, energy efficiency and peace-of-mind. Those are all enhanced by smart home features.
Gaining a Sales Advantage
So, for a seller hoping to secure market advantage, spending a modest amount of money to equip a home with some smart technology should pay big dividends. The following expenditures are top recommendations:
A Smart Lock
A Smart Thermostat
Smart Lights
There are many products available, and sellers should be motivated not only by the desire to increase selling price, but by suitability and ease of operation of any potential smart technology. Coldwell Banker believes in the mainstream effectiveness and appeal of smart technology so completely that its affiliate brokers are now offering a "Smart Home Staging Kit" to sellers.
The kit includes specific brands for the above options, available at a retail price under $1,000, an amount that the firm believes should be returned to sellers in full, if not at a rate higher than 100 percent.
There is no doubt that technology is the wave of the future, not only in Canada, but globally. Already, smart technology is expected in upper end homes and there is increasing evidence that even in moderate price ranges, smart features are desirable. What was once a futuristic vision is now reality, and a global home automation market that was valued at $4.4 billion in 2015 is expected to reach $21 billion by the year 2020.
Do you need more reasons to get smart?