Curb Appeal Guide: A Primer
Posted by Justin Havre on Tuesday, September 18, 2018 at 3:13 AM
By Justin Havre / September 18, 2018
Comment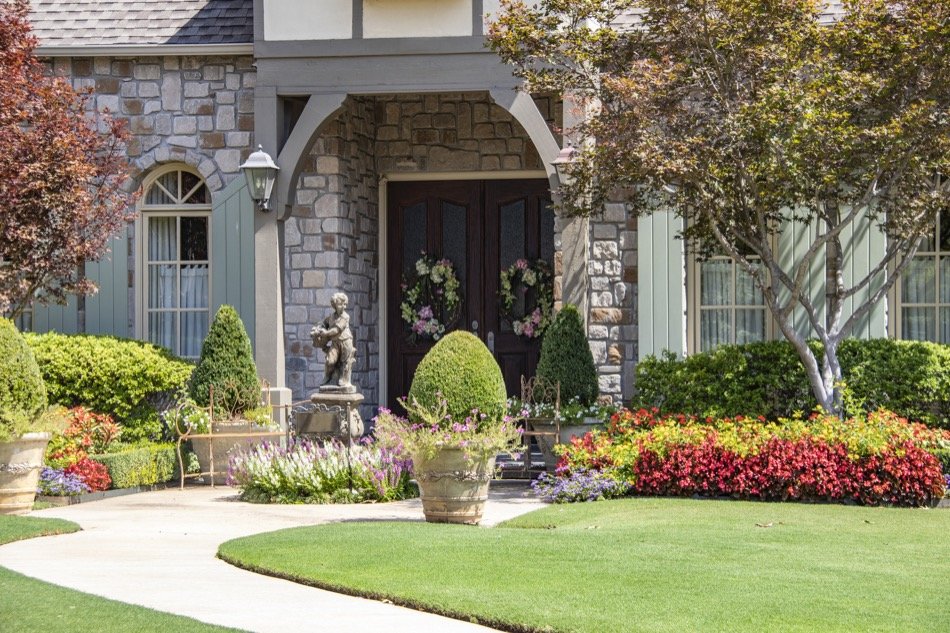 Selling a Springbank Hill home quickly and for the right price in Canada requires more than timing and good luck. Although it may not be an exact science, there are some basic principles that will boost the prospects. Everyone has heard about the importance of making a good first impression. That favourable first impression begins with the face that the home presents to the street. Drive-by impressions can be all-important, but they need not involve major expense or work.
It's entirely possible to boost the Curb Appeal of any home with creativity rather than cash. Here are 3 great ways to do so:
For informational purposes only. Always consult with a licensed real estate professional before proceeding with any real estate transaction.
Create a Welcoming Entry
Paint the Front Door: Pick a distinctive tone that complements your exterior siding and trim, but that also calls attention to the entry. Some colour favourites are black, red, yellow, navy blue or forest green.
Add a Rocker or Bench: Show passers-by that the neighborhood is friendly enough to encourage porch-sitting by adding a rocker or bench to a front porch or patio. Include a small table to hold a book or a glass of lemonade.
Light the Path to the Door: Install solar lights along the walkway from street to entry door, whether it's a meandering gravel path or a simple concrete sidewalk. Place pots of flowering blooms at the beginning of the walk rather than adjacent to the door.
Update the Landscaping: Keep the lawn mowed and the sidewalks edged. Also, trim the trees and bushes.
Assure the Address Is Visible: Replace small old house numbers with stylish new ones large enough to be seen easily from the street, or opt for a distinctively personalized address plate of wood, tile or metal. Add appropriate lighting to assure drive-by visibility.
Emphasize Easy Upkeep
No matter what the location, home plantings should reflect the local environment and look natural in the landscape. Blend in some natural elements—a boulder, or pebbled "creek bed" if appropriate, and always assure that trees, shrubs and flowering plants are pruned and well-tended. Consider using movable ceramic pots or wooden planters for seasonal colour.
The message to convey to potential buyers is one of modest natural beauty that will not require extensive weekend work. A minimalist landscape can be every bit as appealing as a formal garden.
Add Architectural Interest
Play up unique design style or location with elements that reinforce the theme. Key the mailbox to your home's facade, whether it's mounted on the wall or at the street. Create separate zones, even in a front yard, with low fencing or hedge-like plantings. Modern Architecture is enhanced by attractive industrial lighting fixtures.
Create a small deck for use as an entry court; include low stone walls or encircling benches. Add hard scape elements: A boulder, an artistic animal sculpture, a water feature, or a decorative sundial are just a few creative options.
Creating a great first impression is important for those considering putting their homes for sale. The right curb appeal can bring people from the front door into the home to improve the chances of selling the home for the best price.
For informational purposes only. Always consult with a licensed real estate professional before proceeding with any real estate transaction.