Buying a Home? What You Need to Know about Debt to Income Ratio
Posted by Justin Havre on Wednesday, October 2, 2019 at 6:34 AM
By Justin Havre / October 2, 2019
Comment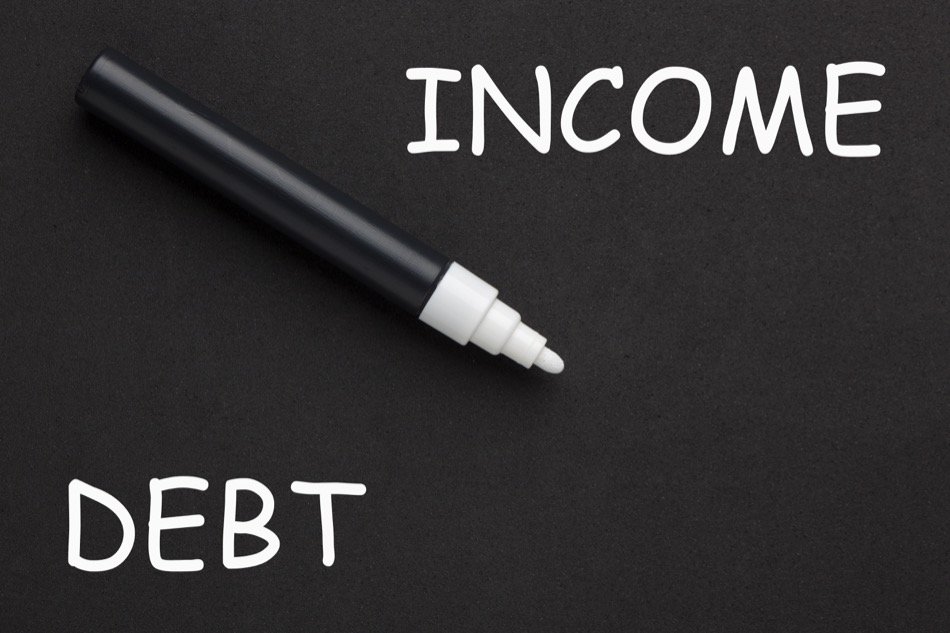 There are many things that lenders consider when they're trying to decide whether a Heritage Pointe home buyer is approved for a mortgage. Debt-to-income ratio is one such variable. Debt-to-income ratio (DTI) is important because people who have too much debt are more likely to default on their mortgage.
Many home buyers have a hard time understanding debt-to-income ratio, how it is calculated, and what it means to have a high DTI. The more you know about DTI and how it affects your ability to qualify for a mortgage, the more prepared you'll be to get a mortgage when the time comes.
For informational purposes only. Always consult with a financial advisor before proceeding with any real estate transaction.
What is Debt-to-Income Ratio?
Debt-to-income ratio is the amount that a home buyer spends on debts every month divided by their monthly gross income. This equation produces a percentage. If the percentage is too high, it could impact the home buyer's ability to qualify for a mortgage.
Not sure how to calculate debt-to-income ratio? Start by adding up the money you pay monthly to your debtors. The list should include:
Credit card payments
Car payments
House payment
Other debts
When calculating DTI, mortgage lenders consider the monthly mortgage payment for the house the buyer has yet to purchase. For example, if you're applying for a mortgage that would lead to an approximate monthly payment of about $700, that amount should be included in your DTI calculation.
Next, take into consideration your monthly gross income. If you're buying a house with your spouse, your spouse's monthly income will be included as well.
Suppose that your monthly debts come to approximately $1,500, and your gross monthly income is $4,500. This means that your DTI is 33%.
Why and How Does DTI Affect Your Ability to Buy a Home?
Lenders use DTI as a gauge of a home buyer's ability to make monthly mortgage payments. A buyer who has a high DTI is more likely to default on their payments. Therefore, a buyer who has a high DTI is more likely to be turned down for a mortgage. Some buyers who are borderline may qualify for a mortgage but may find that the mortgage they qualify for is less than what they need to purchase the house they want.
Buying a Home Soon? Be Prepared
One of the things that buyers can do to be prepared for their home buying experience is to find out their current DTI, and lower it if need be. There are a variety of online calculators that can help home buyers easily and accurately calculate their current DTI.
Most lenders will not lend to a person who's DTI is higher than 43%. There are many ways that a borrower can reduce their DTI when they're thinking about buying a home.
Paying off debts is one of the most obvious ways to reduce DTI, however, this option can be fraught with problems. For many buyers, paying off debts is slow work. It may also impact the buyer's ability to save. Since a sizable cash savings is required to buy a home (especially if it is the buyer's first home), this can be a problem.
Another way to reduce DTI is to increase income. This may be a relatively easy option for a couple, if one of them is not working. Adding income from a part-time job can easily increase a buyer's income and decrease a home buyer's DTI by quite a lot. For other home buyers who already have a job, finding a better-paying job may not be a realistic option.
For buyers who have a high DTI, buying a home may take some time. Some buyers may need to re-consider what kind of home they're willing to buy, and purchase a less expensive house. Other buyers may simply need to spend time saving, paying down debts, and looking for a better job.
Work with the Experts
Finances don't have to get in the way of buying a home. Sometimes, talking to experts is the best way to manage a money problem. Buyers who are close to the DTI threshold may have luck shopping around for the right lender. Some lenders are more willing to work with buyers than others. Buyers who have trouble managing their money or who have poor credit may be able to get their financial situation under control by talking to a financial advisor.
It's also important to work with a real estate agent who knows the real estate market and who has experience helping budget-conscious home buyers. If you're in the market to buy a home soon and you have a high DTI, talk to a real estate agent today. Your agent can show you which neighborhoods are best for people on a budget, and can help you negotiate an affordable price for the home you want.
For informational purposes only. Always consult with a financial advisor before proceeding with any real estate transaction.