Advanced Building Technology Trends in New Home Construction
Posted by Justin Havre on Wednesday, June 19, 2019 at 9:29 AM
By Justin Havre / June 19, 2019
Comment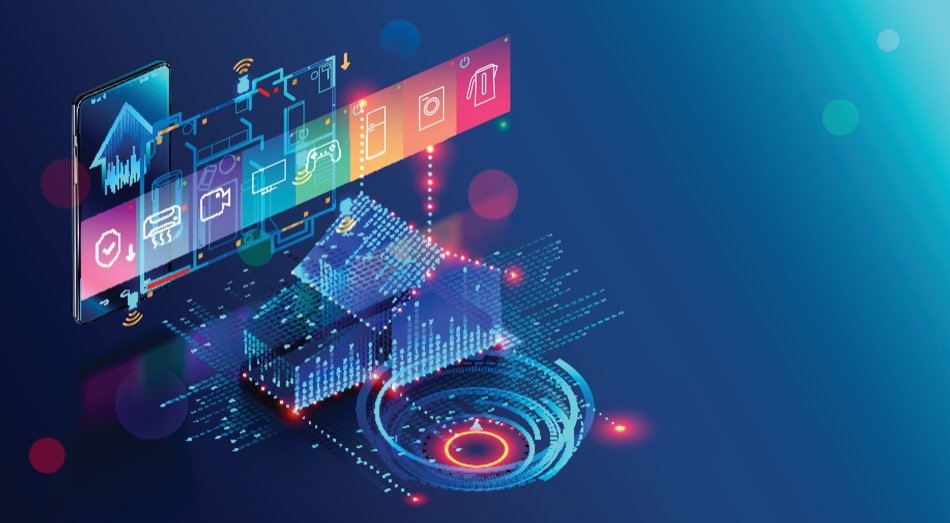 As the demand for residential construction grows in Canada, so does the availability of technological innovations, making for greater efficiency from bidding to project completion. Technologies improve communication, provide more accurate real-time information and address workflow deficiencies. Shifting buyer requirements also help shape the technologies and practices being used in new home construction. Residential construction companies and contractors can benefit from exploring the recent advances impacting the industry.
Faster Construction Communication
Cloud-based platforms and mobile apps have improved the ability for stakeholders to manage workflows and address issues as they arise. Options for the residential construction industry include software such as RENOMii and Closeout. RENOMii allows renovation contractors to manage change orders, while Closeout is a more comprehensive software management software intended for larger residential developers. Pre-installation checklists and other management tools are often included in the apps and software designed and continuing to evolve to meet the needs of the industry. Project information and necessary updates can be accessed on the go with the management software and apps now available.
Cross-platform software can help stakeholders bid on projects and access important information stored securely in a cloud. Platforms are available to assist in bid procurement and modular building block technology. These advances in construction project management software are often user-friendly and can be accessed via apps and mobile devices. Developers and stakeholders may be able to improve processes and response time by using and updating detailed lists and documents managed and accessed using the platform software.
Smart Home Construction
Smart home technologies are not only being applied post-construction. A trend seen in new home construction is having such technologies implemented in the construction phase. Companies are working with developers to create homes that have systems responsive to smart home apps. Smart home technology also helps sell homes faster.
Those committed to incorporating these trends may need to learn new skills to help with installation. Even though the need for skilled labour continues to be an issue for many, this trend opens new opportunities for those looking to get into smart home construction or add to their current skillset.
Sustainable Practices
In a similar vein, sustainability continues to interest a good portion of home buyers. Green values have not only been seen in the retrofitting of older buildings, but also in new residential construction. In the design phase, elements being considered to support sustainability include:
Preservation of the natural environment; and
The efficient use of resources.
Modern building construction may attempt to address such objectives with passive designs that increase natural light or decrease energy consumption. New materials are available in a variety of styles that incorporate recycled materials to reduce waste going to landfills. Construction companies may want to capitalize on this trend by attaining LEED certification and being in the position to deliver greater value to home buyers interested in green technologies and design.
Drone Mapping and Planning
Drones or unmanned aerial vehicles have become increasingly popular as prices have dropped and the technology has improved. Often used for data collection and surveying, the technology allows companies to perform accurate site analysis in difficult to access locations. When used in collaboration with analytics programs, contractors can more accurately understand the number of trucks and loads they may need on-site for specific jobs—this can make for fewer delays during initial phases of construction. As drones can also survey and inspect equipment and building facades, companies can save time as they are quickly notified of problems as they move through the construction process. Contractors and project managers appreciate the quality imagery and accurate dimensions afforded to them with drone technology.
Real Issues in Construction
Areas such as Halifax, with contracts requiring a large and sustainable workforce, will also need residential single and multi-family units to house employees. New jobs and a strong commercial construction industry will impact the demand for new residential housing. One option may be the use of modular and prefabricated buildings to quickly address such issues. In addition, prefabricated buildings can be built quickly outside of metro areas to create more affordable housing opportunities for those desiring to take advantage of nearby employment opportunities. This can be important for those looking to work in Toronto and other cities like the Elbow Valley housing market.
Technological advances may help the industry address the need for an estimated 320,000 new construction workers for residential construction and other construction projects. Replacement workers coupled with the use of technologies improving efficiency and processes may help fill the need for skilled workers seen in many provinces and territories. Companies may be able to get more from their current employees, create safer work environments and improve real-time communications with the implementation of technological trends, software, apps and more.