Landscaping on a Budget Before Putting Your Home Up For Sale
Posted by Justin Havre on Friday, June 23, 2017 at 11:05 AM
By Justin Havre / June 23, 2017
Comment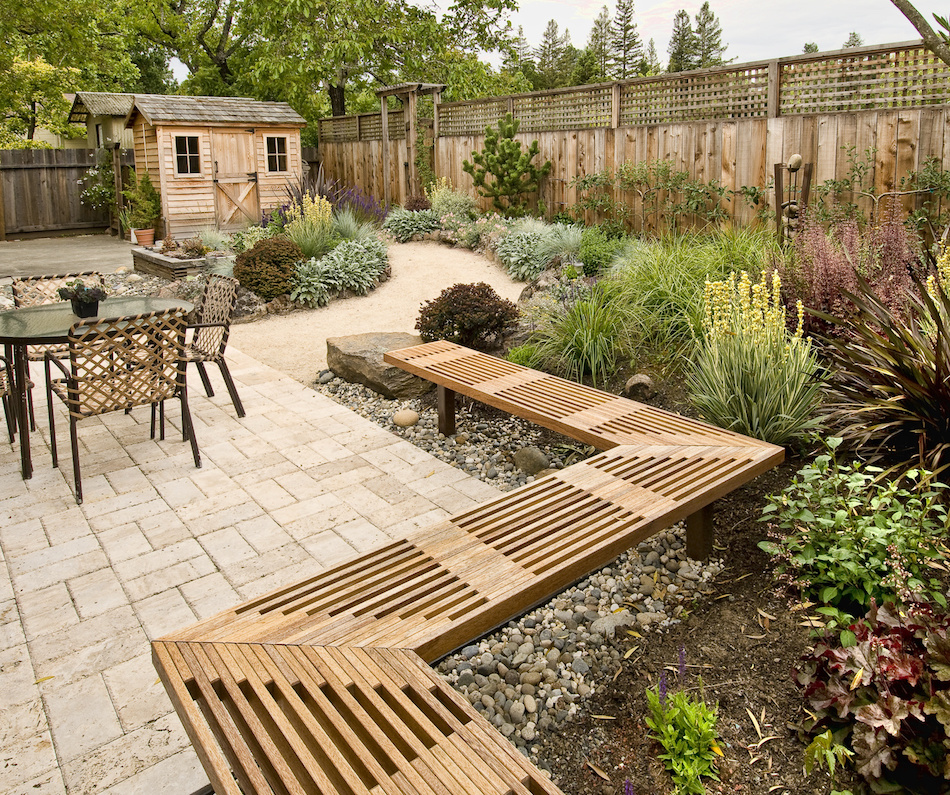 Landscaping your home before putting your house up for sale can help improve its curb appeal and bring buyers to your doorstep. Even on a tight budget, you can make your lawn look more attractive all year long.
Plant Low-Cost Annuals
Showy, colourful flowers help boost curb appeal and draw attention to the property, making the home look well tended. Low-cost annuals like impatiens, marigolds and pansies are sold in big flats throughout the growing season. These plants grow easily without fertilizer and need only regular watering in order to thrive. Best of all, you don't need to hire an experienced gardener to get these plants in the ground or to help these plants thrive.
Prune Shrubs
Overgrown shrubs can block the windows and pathways, and may distract buyers from more attractive parts of the house. Pruning shrubs promotes healthy, lush growth and can prevent the shrubs from becoming visually overwhelming.
Install Hanging Planters
Hanging planters installed on the porch around the door can help frame the doorway and make the house look more inviting. When purchasing hanging planters, it's a good idea to purchase moderately sized planters with cascades of flowers hanging over the edge, to leave buyers with the impression of abundance and fertility.
Remove Weeds From Sidewalk Cracks
Weeds have a way of growing up in the cracks of the sidewalks, making the house look frumpy and unkempt. Pulling weeds growing in places where they don't belong can make your house look better maintained and tidier.
To prevent weeds from returning, be sure to pull the weeds up with the roots intact, and dispose of the weeds in the garbage or burn pile. Do not put weeds in the compost bin, as this can cause weeds to pop up elsewhere in the yard when the compost is redistributed on the property.
Edge and Cut Your Grass
Edging your grass is a good way to make your lawn look tidy, well trimmed and well maintained. Edging is free, provided that you own an edger. Homeowners who don't own an edger and don't want to pay for an electric edger can buy a relatively inexpensive non-electric lawn edger. This tool requires slightly more elbow grease but is available for a fraction of the cost of an electric model.
Green Your Grass
Grass that is dry can take on a brownish tinge. Reviving dry grass can be costly and time consuming, requiring regular watering and fertilization. Fortunately, you can green up your grass for the cost of a can of paint. Green grass paint is designed to be non-toxic and safe for grass and can make your Bruce Township home's lawn look healthy even after months of drought.
Mulch Bare Areas Around Trees
Grass doesn't grow well in the shade found around trees, though some homeowners may spend a lot of money and time trying to make it grow. Covering these bare patches of lawn with mulch is a quick and inexpensive way to hide the problem, making the space appear tidy, attractive and even intentional.
Homeowners who want to go the distance can also try planting a few shade-tolerant annuals (like impatiens) around the base of the tree and covering the rest of the soil with mulch.
Contact Your Real Estate Agent
A good real estate agent can help homeowners boost curb appeal and landscaping, even while staying within a budget. To improve your landscaping and get your home ready to sell, contact your real estate agent.