Preparing a Home for Sale and Taking Care of the Kids at The Same Time
Posted by Justin Havre on Wednesday, August 9, 2017 at 9:03 AM
By Justin Havre / August 9, 2017
Comment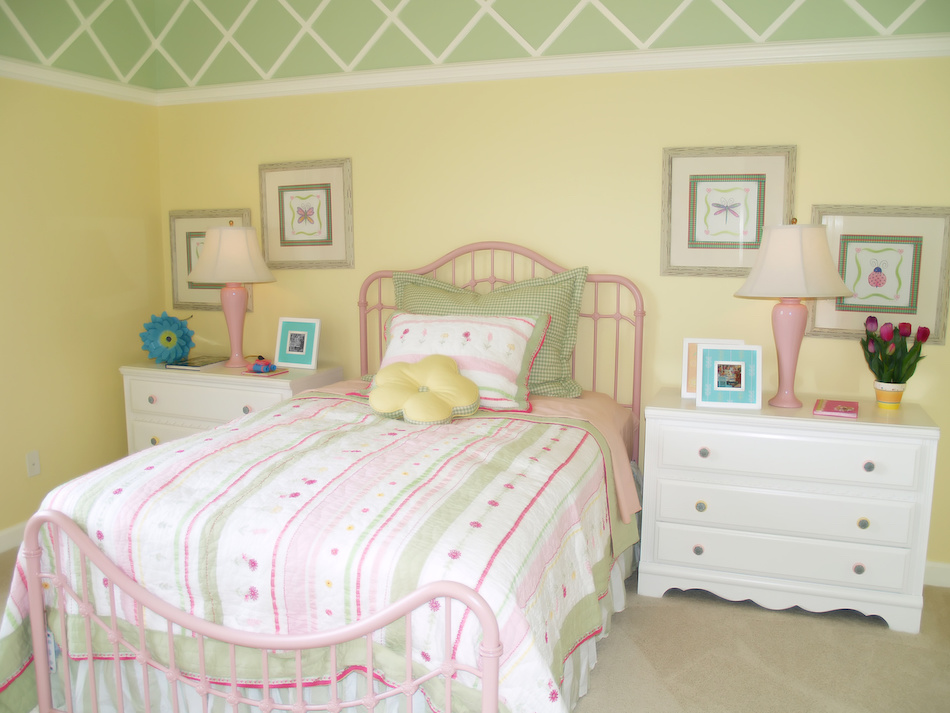 Preparing to sell your home is hard enough, but it's even harder when you have kids. Knowing when to involve your kids in the process and when to send your kids to grandma's or a friend's house can help you keep your sanity and keep your family happy.
Find Stuff For Your Kids To Do Away From Home
If there was ever a time to send your kids off to camp or off to visit relatives, it's when you're packing for a move or prepping your home to sell. Set up a schedule for your kids to spend time in different places in the weeks leading up to the house listing. Try to keep the kids going to different locations so they'll stay entertained and no one relative or family friend will feel burdened with childcare responsibilities.
Let Older Kids Pack
Allowing kids to pack for themselves relieves some burden from you and also gives them something to do, which can keep them out of your way for a while. Set guidelines before giving your kids some boxes and tape. Show your children how to properly wrap a fragile item, remind your kids not to pack anything liquid or perishable, and remind them to avoid packing large boxes of heavy items (like books), because these boxes will easily become too heavy to safely lift or transport.
Stage the Kid's Rooms
Staging can be complicated when you have kids in the house. Kids tend to be hard on their rooms and they also tend to leave their stuff laying out everywhere. Staging a child's room is a multi-step process that involves cleaning and organizing.
Clean the floors. Spot treat the parts need it, then properly clean the rest.
Wash and touch up the walls. Use warm, soapy water to get rid of any grime and hand prints. Use touch up paint to cover up scuffs and other blemishes.
Buy cute organizers. Organizers allow you to put away toys and keep the room looking tidy. Putting the toys into cute organizers, like baskets, will help the room look more attractive for buyers.
Box up any extra toys. You're going to be moving anyway, so now is a good time to pack away any toys that won't fit in the attractive storage you set up earlier.
Add a few lamps. Extra light can make the room seem larger and more inviting. Placing small lamps around the room is a good way to accomplish this goal.
Get Rid of the Excess Toy Stash
Many homeowners who have small children will keep some stashes of toys in the living room or other public parts of the house. For home buyers who have no children, these stashes of toys might be distracting and can make the room cluttered or messy. Getting those toys out of the way will open up the floor space, making the room look larger and tidier. Have your kids help pack up the excess toys before your first showing. This way they can prioritize which ones they will want to keep accessible over the next few weeks. Make sure to take one last look before each showing as well—you don't want to discover a stray toy or two on your otherwise clean kitchen counters after your home has been shown!
Make Small Repairs Together
Just before it's time to put your Northeast Calgary home on the market, you may find yourself making a lot of little repairs. Replacing burned out light bulbs, fixing broken door knobs and performing other small home improvement projects can be a good learning experience for the kids. Make a list of all the repairs that need to be done around your house, then bring your child with you when it's time to get them done. Very young children will enjoy carting around toy tools as they "help" you complete your chores. Older children can use the real tools to give real assistance for easier household tasks. Consider making minor landscaping improvements as a group—it will greatly help with curb appeal and get everyone outside and active.
Make a Book for Home Buyers
One way to grab the interest of home buyers is to make a small guide or book to lay on the table at open houses and showings. This book can include helpful information like the location of nearby conveniences, special features about your property and why your town is the perfect place to live.
You can involve your children in this process by allowing them each to make a page of their favorite features of your home, your neighborhood and so on. Not only is this a good way for your kids to reflect on their favorite aspects of home, but it's also adorable and heartwarming for home buyers, who may be more attracted to homes with which they feel a special connection.
Set Aside One-On-One Time
In the flurry of activity when preparing a house to sell, it's easy to forget to spend time with your little ones. Make sure to do the things you do normally as much as is realistically possible. Set aside a little time every evening to engage in your favorite activities. Read books at bedtime, watch a favorite t.v. program and spend family dinners together. Taking time to be with your kids will help them feel connected and loved amidst a big change taking place in their lives.