Real Estate Investment Types for People New to Real Estate
Posted by Justin Havre on Wednesday, September 18, 2019 at 9:14 AM
By Justin Havre / September 18, 2019
Comment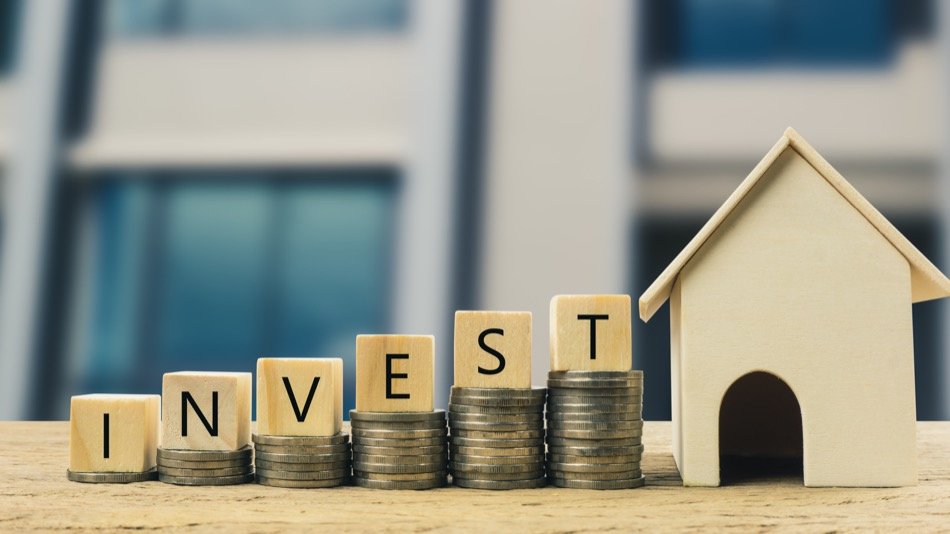 If you're interested in real estate investment, then you probably already know that there are many different kinds of real estate investment. Picking the right type of investment is important for ensuring that your experience in real estate is a good one. This article will lay out the different types of investment, including pros and cons of each, so you can make a more informed decision as you move forward.
For informational purposes only. Always consult with a financial advisor before proceeding with any real estate transaction.
Residential Rentals: Perfect for Beginners
Residential rentals are perfect for beginners because the cost of getting started is usually relatively low (especially compared to commercial real estate). In addition, many people know more about maintaining and repairing a residential home than they know about maintaining commercial real estate.
Fix and Flip
Fix and flip properties are properties that are bought for a low cost, fixed up so they're worth more, and then sold quickly thereafter. Fix and flip properties are usually bought by the investor when they're in poor condition. This keeps the cost of purchasing low.
Investors who know little about home repair and who are not handy usually have less interest in this type of investment, because they must hire professionals to do the work. However, fix and flip investment can be fun for a person who enjoys handy work and who knows a lot about home repair.
Rental Homes
Single-family rental homes are a good investment for someone who knows how to make home repairs and who likes working with people. Rental homes provide a source of revenue for the investor. People who have more than one rental home will sometimes hire a property management company to make their repairs for them. Rental homes are not the best investment for someone who does not like working, because being a landlord involves a lot of personal one-to-one interaction.
Duplexes
A duplex is a rental property that is divided into two units. Many duplex property owners live in one half of the duplex, and rent the other half to someone else. Duplexes are an excellent first-time rental property because they're so convenient. Many investors find it's easy to make repairs to a rental property when it's next door to the home where they're living.
Multi-Family Building
A multi-family building is an apartment building with multiple units. Multi-family buildings tend to be more expensive to purchase than single-family homes, and because they have more units, they often require more maintenance than other buildings. Often, the people seeking multi-family buildings are those who have already delved into single-family residential investments, and are ready for the next step.
Commercial Properties Bring Big Returns
Commercial properties often require a much bigger down payment and a larger mortgage payment than standard residential properties. People who invest in commercial properties are often serious investors who have significant start-up capital and investor partners.
Commercial Office Space
Commercial office space is a very stable investment that can pay big returns, if it's in the right location and it's properly maintained. A large office building with many units will have many tenants. When one tenant moves out, the building will still bring in revenue from other tenants. Even in a time of recession, large buildings with many units can stay afloat for a long time as businesses come and go.
Many businesses will pay more for buildings that are well-maintained and in a good location. For a new investor choosing a commercial office, it's important to evaluate what kind of businesses will be attracted to that office and whether the building will need major remodeling in order to attract high-paying clients.
Retail Space
Retail space often consists of a single-unit building that houses a business such as a home improvement center, clothing store, or something similar. When it comes to retail space, good location is key. Customers often visit stores that are near other stores that are convenient for them. It's important for real estate investors to do a lot of research before choosing a location to buy.
While doing research, investors should ask themselves, is this location attractive to customers? Will they travel to this store? What kind of stores will be interested in renting this space? What are the other stores in the area? What is the economy like in this location, and what would happen in this location if the economy takes a downturn?
Industrial
Industrial real estate is usually very specific to an industry. Industrial tenants often require specialized equipment and features that enable property owners to increase the monthly charge for occupying a space. However, industrial land and equipment can be expensive, and since many people don't understand the needs of industrial tenants, new investors often find that they must do a lot of research before they can intelligently purchase industrial property.
Contact Your Real Estate Professional
If you're ready to take the first step in Spring Bank real estate investment, talk to a real estate professional. A good real estate professional can help you get started with your first real estate investment.
For informational purposes only. Always consult with a financial advisor before proceeding with any real estate transaction.