Replacing Your Floor? Try One of These Popular Options
Posted by Justin Havre on Wednesday, February 7, 2018 at 7:52 AM
By Justin Havre / February 7, 2018
Comment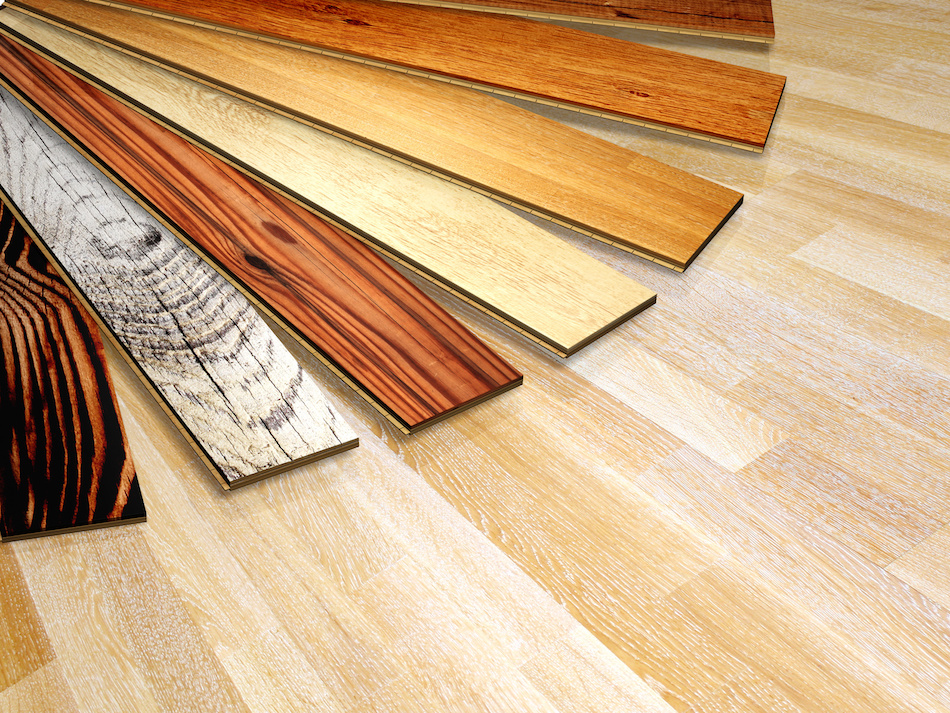 Getting a new floor is an exciting time. With all the different materials and colors out there, just replacing this one part of a room can change its entire look and feel, and it can be a valuable home upgrade. But there are so many options, how does a homeowner decide which option is best for them? By reading this brief guide to some of the different home flooring options available, homeowners can learn which varieties may be best for their needs.
Using Cork Flooring in the Home
Cork as a flooring has been becoming more popular recently due to being an environmentally friendly alternative that doesn't empty a homeowner's wallet as quickly as other green flooring material sat about $2-8 per foot. Cork does have its downfalls, however. For instance, it can be easily damaged by furniture, and it can fade if exposed to excessive sunlight.
Using Carpeted Floors in the Home
Carpet has always been a popular option for floors. It comes in a wide variety of styles and colors to match any sort of room, but it can stain easily if it becomes a victim of spills. Carpet is soft to walk on, making it a good option for people with sensitive joints, but for people with allergies, it can hold in dirt and dander, setting them off. Carpet costs about $2-5 per foot, so it's easily accessible to most people.
Using Hardwood Flooring in the Home
Many people love hardwood because of its resilience and classic aesthetic, and not only does it look good, but it's easy to clean and tough to stain. However, hardwood can be one of the more expensive options on the market at $3-12 per foot. However, homeowners who invest in hardwood floors may be pleased to discover that the floors add value to their home when it comes time to sell, so this may be a big factor to consider when choosing a flooring.
Using Bamboo Flooring in the Home
An alternative to hardwood and cork, bamboo is another eco-friendly flooring option that appeals to homeowners who like the look of wood floors. At $2-8 per foot, it's also more affordable than hardwood while providing a similar aesthetic. Bamboo does have a large drawback when compared to hardwood, however: it is easily damaged due to the softness of bamboo compared to other woods, such as oak.
Using Vinyl Flooring in the Home
For people trying to remain as cost effective as possible, vinyl may be a good choice at roughly $1-5 per foot. Vinyl is soft, which makes it pleasant to walk on, but because of this, it can tear and dent easily when furniture is moved over it. This can make it a poor choice in households with a lot of high traffic, but for calmer households, it can be a good option for those who want a soft flooring, reduced allergens, and an affordable cost.
Using Linoleum Flooring in the Home
Some people may think linoleum is out of style, but there's a reason it's still around. Linoleum is an affordable option at just $2-5 per foot, and like carpet, it can come in nearly any style or colour to fit any variety of rooms. It also has the advantage of being low maintenance, but buyers should also know that linoleum has a tendency to yellow over time due to sunlight, and it can be susceptible to water damage, so it isn't recommended for rooms like bathrooms and laundry rooms.
These are just a few of the different flooring options available on the market, in McKenzie Towne or elsewhere. For more information on these and other flooring materials, be sure to speak with an expert at your favourite home improvement store.