The Complete Guide to Downsizing
Posted by Justin Havre on Wednesday, March 7, 2018 at 9:01 AM
By Justin Havre / March 7, 2018
Comment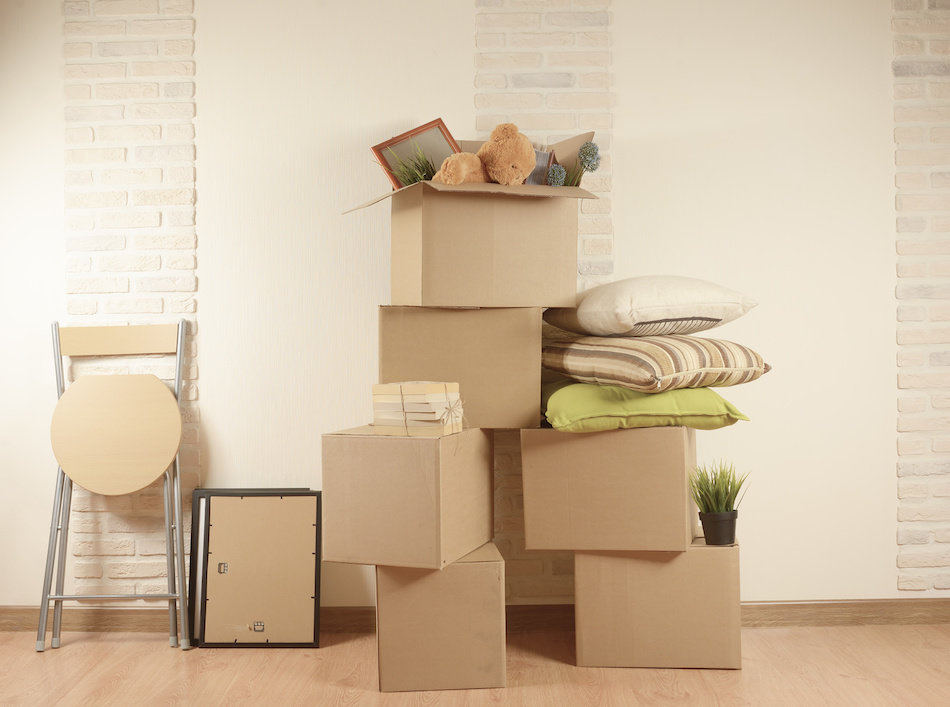 It can be hassle to maintain a large property, especially years into retirement. As a result, downsizing is quite common later in life. While moving from a larger house to a smaller house can be an exciting step, downsizing can also be a little stressful. Getting rid of old knick knacks, giving away sentimental items and deciding what to keep can be a time consuming, labor intensive process.
Start Purging and Repairs Early
Selling an older home can be a challenge when it's full of clutter or needs repairs. When it's time to purge, move from closet to by closet, room to room. Sort through every drawer, box and pile of stuff, and begin deciding what will go and what will stay. Getting rid of things is usually difficult at first, but it gets easier over time. Some tips for purging include:
Plan a garage sale. Garage sales are an excellent way to earn cash for your upcoming move. To move as much of your inventory as possible and to ensure that your garage sale is as successful as possible, price everything as cheaply as you can.
Give away what you can't sell. Giving away items to charity is a great way to get rid of things that can't be sold. Examples of items that can often be given away to consignment shops include old blankets, towels, sheets, clothes, dishes, decorations, shoes and books. Some organizations like soup kitchens, schools and community theaters may be interested in practical items like cleaning products, painting supplies and tools.
After giving away and selling everything you can, rent a dumpster and start your purge in earnest. If you have a lot of sentimental items to get rid of, talk to friends and relatives who may want to take those items.
Enlist Help
Downsizing is a lot of work, much of which is physical labor. Moving boxes, going up and down stairs, sorting through papers, packing up the car, taking items to recycling centers and bringing donations to charity centers can all take a great deal of strength and energy. It makes sense to get help with this process. Hiring a helper from the neighborhood or enlisting help from friends and relatives can make this job easier and safer.
Measure the Space
Once the home buyer has found a home that is the right size, they'll need to compare the old home to the new home in room size and storage capacity. To do this, measure closets, the attic, the basement and other storage spaces in both locations. Once they know how much storage space they'll be losing in the transition, they'll be able to determine approximately how much stuff they'll need to give up during the transition. Measuring the living spaces is also important, because this help the home buyer decide how much furniture and other items can be brought to a new Auburn Bay home, and how much can be given away or sold.
Make a Plan
Draw a floor plan of the new residence, then add furniture and other items to the drawing until certain of how much can be brought. In some cases, replacing old furniture items with smaller, more practical pieces of furniture may be necessary. Plan to purchase modular organizational items like shelving, bins and baskets to help keep stuff organized and out of the way in a new, smaller home.
Work With a Real Estate Agent
Transitioning from a large house to a smaller home can be difficult. Working with a real estate agent can help make the transition easier. A real estate agent can help you gain access to your new property for measuring and planning and can help you deal with any paperwork related to the sale or purchase. If more time is needed to move out after the close of escrow, your real estate agent can work with the buying party to make arrangements that work for everyone.