What You Need to Know about Home Insurance
Posted by Justin Havre on Thursday, December 20, 2018 at 9:49 AM
By Justin Havre / December 20, 2018
Comment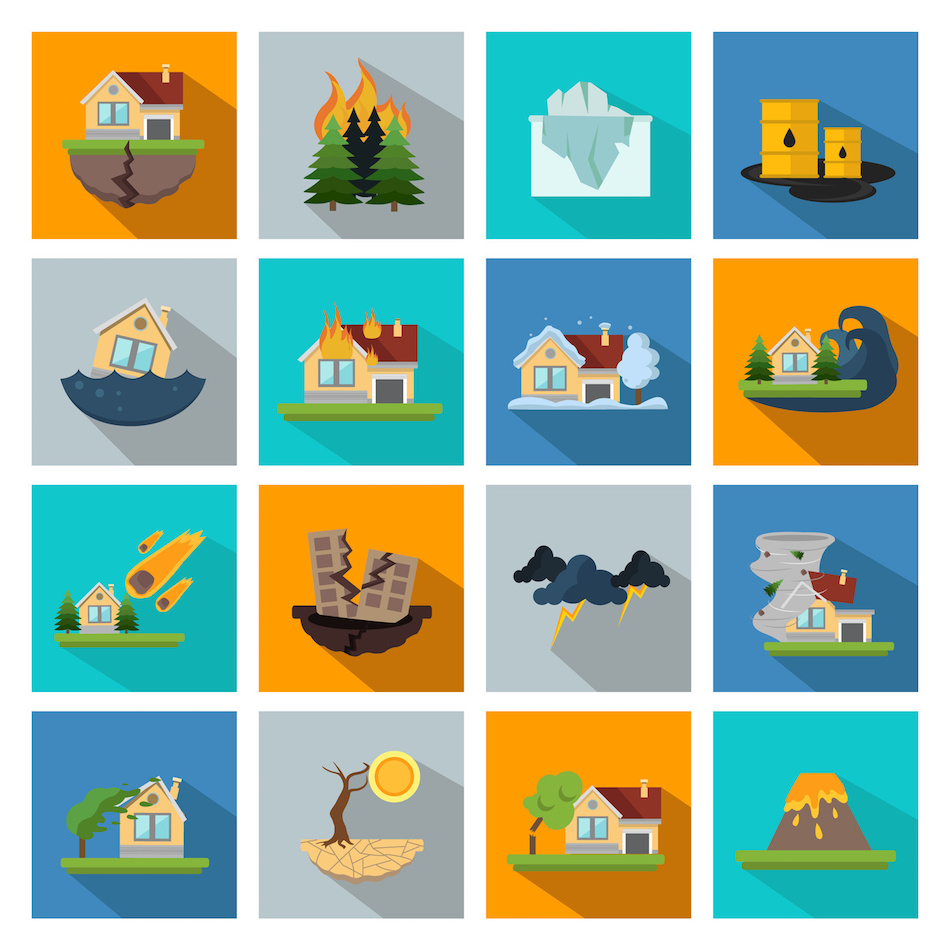 Although possessing home insurance in Canada is not mandatory when you buy a home, home owners without at least minimal insurance coverage on their property may one day face severe financial problems or even bankruptcy due to weather-related damage to their home, fire, theft or living expenses if they are unable to reside in their home. Additionally, Canadian home insurance policies provide personal liability coverage for personal injury accidents occurring on your property. For example, if someone trips and falls in your home or yard due to negligence on your part, your home insurance policy may help pay for medical costs and litigation arising from the incident.
Types of Canadian Home Insurance Coverage
Comprehensive House Insurance in Canada
Comprehensive home insurance is the best kind of insurance home owners can buy. Covering your home and everything contained in your home, comprehensive home insurance may also include risks not typically found in home insurance, such as "uninsurable perils" and "optional coverage". Uninsured perils include floodwater damage, water damage due to sewer backups, earthquakes/landslides and damage attributed to freezing pipes. Optional coverage also includes catastrophic events like sewer backup or earthquakes. Alternately, homeowners who are looking to save money by absorbing financial risks due to losses might want to consider named or basic perils policies that cover only specifically named perils.
Personal Liability Home Insurance for Canadians
Renters and home owners could be liable for property damage or physical injury to visitors that is unintentional or negligent. Personal liability property insurance covers things like someone slipping on snowy or deteriorating walkways or being struck by objects falling off the home. However, personal liability coverage included in a Canadian home insurance policy will not cover injuries suffered by you or household members in your Tuscany home.
What Factors Influence Premium Costs of Canadian Home Insurance?
In addition to residence type (single, condominium, multi-family or rental), these things may reduce or increase the cost of your home insurance premiums:
What materials were used to construct your home
Location and age of your home
Age of your home's roof, electrical system and plumbing/heating systems
How well protected your home is from fire damage (is it close to a fire station and/or fire hydrant?)
Loss experience (what are rates of fire and crime in your neighbourhood?)
How many times you have filed a home insurance claim in the past
Depending on your house insurance agency, there may be additional factors at play in determining costs of your premium.
Residential Title Insurance in Canada
Canadians buying a home usually obtain residential title insurance as soon as possible, although homeowners can purchase a residential title policy any time they wish. Before purchasing residential title insurance, schedule a consultation with an insurance agent or a real estate attorney to insure you understand and know all options available to you. Also be aware that if ownership of property passes to spouses, children or designated heirs, it is feasible to continue title insurance coverage for their benefit.
Residential title insurance also protects homeowners against problems affecting the ability to lease, mortgage or sell properties. Coverage for various items is also optional when you purchase residential title insurance in Canada, such as unknown defects in title ownership, errors made by lawyers related to risks and any unknown liens (mortgages, unpaid electric/water bills, taxes, condominium maintenance fees). Additionally, homeowners can purchase coverage for pre-existing structures on the property that need removed because they overlap on neighbouring properties and gap periods between when titles are registered and when the property closing is completed.
Always consult with an insurance representative or real estate lawyer before buying home insurance in Canada to avoid buying insurance that does not accommodate your home ownership needs.